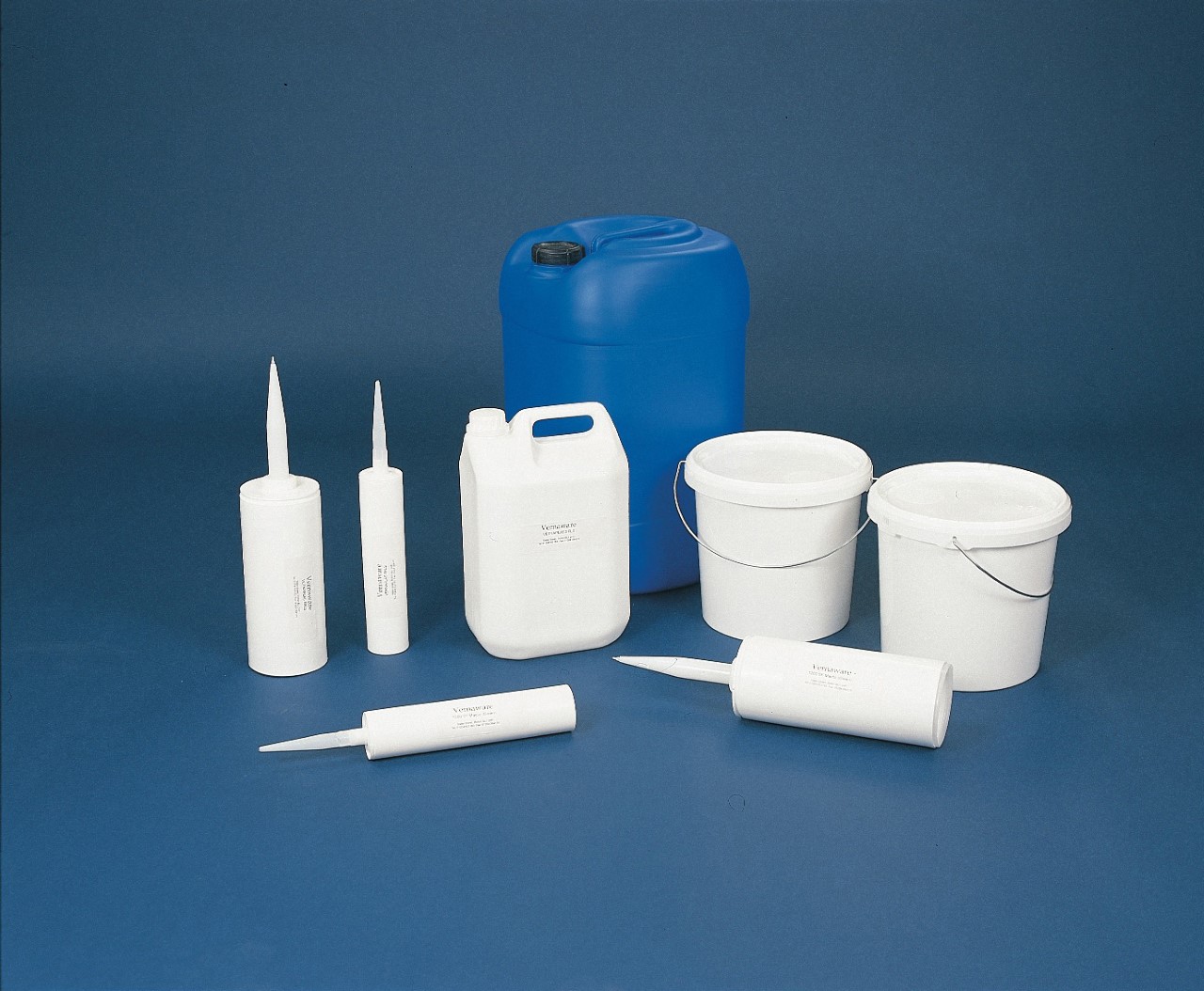 VecoCoat coating cements are specially formulated to provide excellent surface abrasion resistance for fibre products, e.g. to coat blanket linings in areas of gas erosion.
VecoCoat products can also be used for coating molten metal transfer launders to resist slag build-up.
VecoGlas sodium silicate solution is available as a general purpose adhesive for a wide variety of surfaces operating up to 1000 ˚C
VecoGlas sodium silicate solutions can be used to stick fibre products to a wide variety of surfaces operating up to 1000˚C and to create a hardened surface to resist erosion.
VecoGlas 1.4 is viscous to assist adhesion while the 1.5 is thinner, to assist surface coating.
The range of VecoCoat coatings and VecoGlas sodium silicates are available to suit a variety of applications and application techniques.
VecoCoat and VecoGlas range are available in 5 litre and 25 litre containers.
Features of VecoCoat and VecoGlas products
Available in a range of container sizes
All products are premixed for convenience
Excellent coating characteristics
Good shelf life