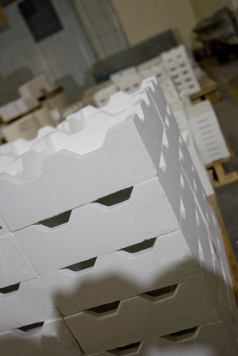 Magma Ceramics offers an extensive range of materials and manufacturing techniques and supplies a wide range of refractory Saggars, Setters, Trays, Burner Quarls and other furnace components to numerous materials processing industries.
Whether you are calcining powders and frits or sintering Electrical Carbon products, Ceramic Cores, Resistors, Tap Washers, Pump shafts, Piezo-ceramics, electronic components, Technical Ceramics or Magnets, Magma Ceramics will have a solution for your process.
From Fused Silica, Mullite, Sillimanite, Pure Alumina and Zirconia, we can offer a solution for your application from 1000°C to 1900°C in specialist applications.