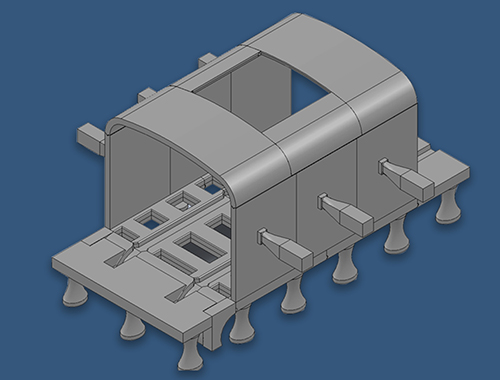 Magma Ceramics is a leading manufacturer of refractory materials.
Magma's site based in Wirral, UK, manufactures a complete range of components to make up full assemblies for the atmosphere and sealed quench furnaces used in the heat treatment of metals.
With an extensive range of tools available, Magma Muffles can be supplied against traditional industry standards as well as non-standard industry sizes.
The 63V Silicon Carbide material used to make these components, exhibits excellent resistance to attack by contaminants found within the furnace and within the load. This gives Magma's material particular resistance to glazing which can be detrimental to other muffles used in this application.
63V Silicon Carbide is also highly resistant to abrasion, adding to its desirability for this market.
Magma Muffles can be purchased as a complete set or as separate components for spares for rebuild purposes.
Contact us today for further information or go to our Downloads area for our Heat Treatment Muffles leaflet.