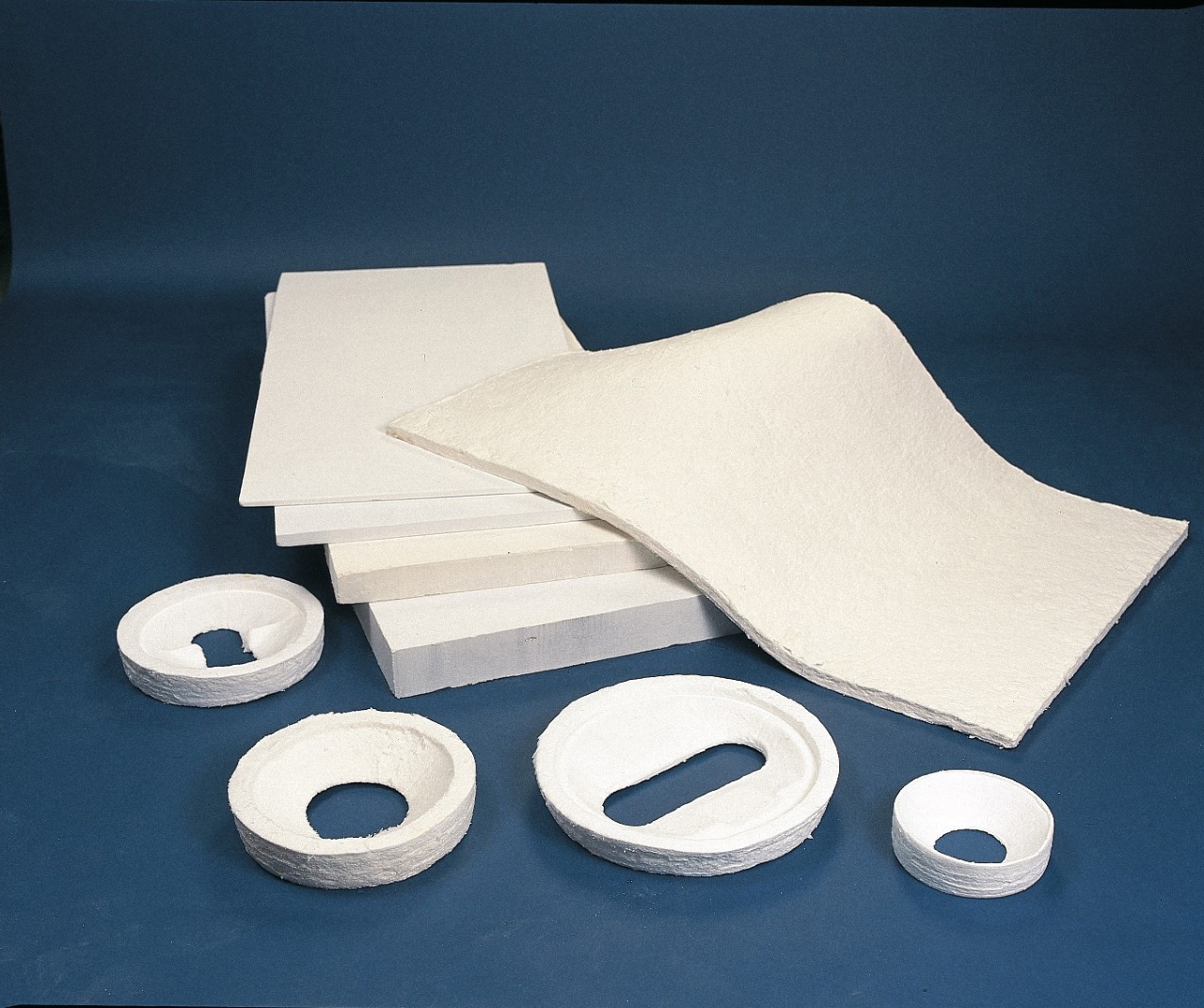 VecoFlex is the name for the family of vacuum formed, semi-rigid products manufactured by Magma Fibre Shapes.
VecoFlex products are manufactured using insulating fibres with a wide range of chemical and physical properties. Within the range there are two main product groups - VecoFlex and VecoFlex HD.
VecoFlex materials exhibit excellent flexibility and compressibility and provide lightweight insulation and sealing in many applications.
VecoFlex HD uses a slightly different binder formulation to produce a material that is stiffer than VecoFlex while maintaining excellent compressibility and flexibility. In addition, VecoFlex HD has superior handling properties which make the HD product particularly suited to cutting and shaping.
Typical applications include: pre-formed flexible shapes, gasket media, pre-cut shapes.
The range of VecoFlex felt products are available to suit a variety uses and application techniques.
Features of VecoFlex products
Available in a range temperature grades
Sheet form or special shape
Different flexibilities available
Excellent as gasket media
Low binder content
Custom shapes for a perfect fit
Ceramic fibre and bio-soluble fibre grades available
Temperature grades up to 1500˚C